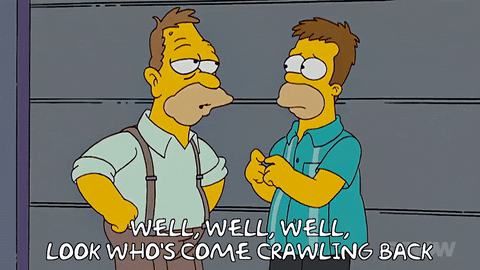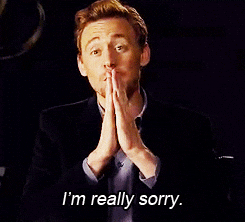 I know. I know. I'm terrible, but I'm here now. And hopefully will do a better job at being regular. Now without further ado let's get started on the list of books I regret not reading in 2016.
1. Kingdom of Ashes by Rhiannon Thomas
I have wanted to read this for the longest time and I do not have an excuse to why I have not. I think maybe it's because I do not want to say goodbye to the characters.
2. The Return by Jennifer L. Armentrout
Seth is my cuddle bunny, I love him to pieces. I just really wish I wasn't lazy and read the book when it came out.
3. Heartless by Marissa Meyer
I was going to read this, I really was. I was on the waiting list for it, but my local library never sent me an email or text saying it was there for me to pick up. So I not only lost my hold, I also
had to pay a fine.
4. The Forbidden Wish by Jessica Khoury
I have been going crazy wanting to read this and why I have no read this is beyond me.
5. Bright Smoke, Cold Fire by Rosamund Hodge
I love retellings and this was one of my must read ones, but I ended up not reading it. I plan to change that this year…hopefully.
6. The Diabolic by S.J. Kinaid
In my defense I actually did start reading this, but I just never got a chance to finish it.
7. And I Darken by Kiersten White
I have been meaning to read some historical romances and I really wanted to start with this, but I never found an opportunity to.
8. The Beauty of Darkness by Mary E. Pearson
I do not want to say goodbye to Lia and Rafe.
9. Up the Seine Without a Paddle by Eliza Watson.
I actually did start reading this, I believe it was sometime near or after reading week, but then I got caught up with assignments, tests, projects, and etc. I didn't get to go back to it. I hope to change that real soon. *fingers-crossed*
10. Crooked Kingdom by Leigh Bardugo
Ever since I read Six of Crows last spring I was craving for Crooked Kingdom, but it was released during school and I wanted to give this all my attention and binge read. Now, that doesn't excuse the winter break and I really do not have a legitimate excuse for that, other than I was not/am not ready to say goodbye to the characters.